NC Cutting Machine Programming Software - InteGNPS Introduction
Download InteGNPS DEMO Version(ver 21.18 English Version)
Full function and no time limitation try version (for Windows 98/Me/NT/2000/XP/2003/Vista/Win7/Win8/Win10)
InteGNPS support AutoCAD R12/R13/R14/2000~2010/2011/2012/2013/2014/2015/2016/2017/2018/2019/2020/2021 etc.
Download InteGNPS English Video Tutorial

View InteGNPS Auto Share Public Edges English Video Tutorial


InteGNPS Introduction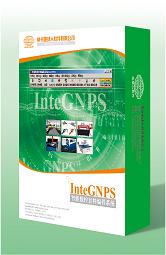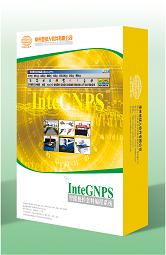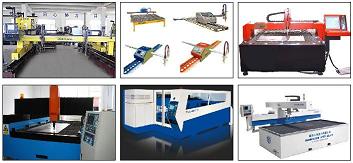 InteGNPS is a software used for NC(Numerical Control) cutting machine nesting & programming,support flame,plasm,laser,waterjet etc. type of cutting machines.





InteGNPS support drawing and nesting in AutoCAD environment,InteGNPS convert nesting file (AutoCAD DXF) to NC code file for cutting machine,in InteGNPS can view AutoCAD nesting file,screen plot NC code file,show NC code as graphic,step by step simulate NC codes. InteGNPS can generate NC code file for cutting machine,punched paper tape etc,integrated with auto-nesting,laminal sheet anti-distortion,intelligent lead-in and lead-out,nearby cut points auto-combined,software compensation,interference points check,cut-bridge,punch-marking,powder-marking,code optimize,NC code spell check,cutting text and other features.calculate cutting time,cutting weight,cutting area and steel usage.generate print preview report.InteGNPS integrate with AutoCAD effectively,AutoCAD DWG file can be used as part drawing directly for nesting,InteGNPS is simple in use,with full functions and reliably,in AutoCAD you can draw variform drawings.InteGNPS is a powerful and practical tool for NC cutting programming.






InteGNPS features:


Simple in use,easiness to learn,integrate with AutoCAD.Multi-language support,now support Chinese(Simplified) and English version.


Special auto correct machine cumulative,ensure complex nesting programming accurately.


Special combine beeline which quoin less than 0.1 mm.


Special laminal sheet anti-distortion can get good quality cutting.


Special nearby cut points auto-combined,reduce make hole times and enhance sheet usage.


Special intelligent lead-in and lead-out,small circle automatic lead in/out from center.


Special support for cutting,marking,punching composit code in one NC file.


Special support optimize small arc(s) to lines,prevent control card process arc(s) occur problems.


Software compensation supported.


Special support cut-in place cut-over technical,can sweep the cut-in place salients,especially useful for plasma cutting.


Unenclosed contour cutting supported.


Cut-in position modifiable,cut wise is flexible.


Program repeat supported.


Screen plot NC code as graphical,spell check,interference points check.


Print preview nesting layout and parameters.


Special communication to PocketPC,through PocketPC can send NC code to cutting machine,software FastComm is an option for PocketPC OS.


DNC communication supported.


Auto-nesting module integrated.


Intelligent cutting quote system module(InteQuote) help you print out the smart quote sheet and parts list after programming.


InteGNPS integrate with Windows Explorer.


Support many cutting machines,nesting once run for all cutting machines.


Support Tribon-GEN format file plot and convert to machine code & AutoCAD


InteConvert module support all kinds of machine codes converting.

InteGNPS developed ten years ago,its full-functions,run reliable,programming accurately,intelligent,easiness to learn,conveniently to use,now used widely in China.InteGNPS is keep ahead in cutting machine programming area.

InteGNPS support all cutting machines and system,if have any questions please contact with us.



InteGNPS Pricing

Module Name

Price

Remark

InteGNPS
US$ 1290.00
Required module
Include manual nesting,parameters nesting,programming,plot CNC code,communication and other etc. functions.
InteDraft & InteNest
US$ 990.00
Optional module,InteGNPS module is required
InteDraft is a CAD module same to AutoCAD
Automatic nesting module.
InteQuote
US$ 1290.00
Optional module,InteGNPS module is required
Generate quote report.
InteConvert
US$ 990.00
Optional module,InteGNPS module is required
Convert one machine code to other machines code.
InteShapes
US$ 380.00
Optional module,InteGNPS module is required
Input parameters then generate shapes drawing,curves,pipes deploy etc.

Above is retail pricing,machine factory for OEM batch order pricing please send email contact with us,same amount of Chinese RMB YUAN (CNY) settlement also accepted.




If your cutting machine code format not listed above,please contact with us,we will add it for you.

Download InteGNPS English version Primer Guide Document
InteShapes Introduction
Download InteShapes (ver 1.15 English Version) Last updated:2016-04-23
(for Windows 98/Me/NT/2000/XP/2003/Vista/Win7/Win8/Win10)

InteShapes Introduction



InteShapes is a CAD secondary development platform,its base on C/C++ language,through write C/C++ script and run it directly,you can through parameters driving to reach draw graphics and curves,pipes deploy,mathmatic calculation etc. purpose,InteShapes support all AutoCAD versions,and can output standard DXF format file for other CAD tools,InteShapes is a practical tool just for engineering designers,teaching people,programmers.

InteShapes Features:

InteShapes support C/C++ language,its applicable for complex mathematics compute,the script needn't compile and can be run directly.
InteShapes use message driving to run the script,so user only need write main functions body,needn't write IDE.
InteShapes involve many internal functions,make programming simply,new functions will be added in the future new versions.
InteShapes compactness integrate with AutoCAD,the drawing can be output to AutoCAD or DXF file.
InteShapes provide some base shapes,user can add shapes by self also.
InteShapes use directory structure to classify shapes.
InteShapes support multi-languages,it makes develop conviently for locale development.
InteShapes support free online update.

InteShapes Pricing

Module Name

Price

Remark

InteShapes
US$ 380.00
Same amount of Chinese RMB YUAN (CNY) settlement also accepted.
Corporate Customer Purchasing Pay Bank Account
Dear Corporate Customer,
Please instruct your bank (remitting bank) to route the USD payment as follows:



Intermediary Bank: INDUSTRIAL AND COMMERCIAL BANK OF CHINA LTD.,NEW YORK BR.


SWIFT BIC:

ICBKUS33





Beneficiary Bank: INDUSTRIAL & COMMERCIAL BANK OF CHINA,CHANGZHOU BR.




NO. 680,YANLING MIDDLE ROAD CHANGZHOU,CHINA


SWIFT BIC:

ICBKCNBJCZU



Beneficiary Account Number:

1105020119714075449





Name: Changzhou Shuangyou Computer Sales Department





Address: No. 39,Laodong West Road,Changzhou City,Jiangsu Province,China




Personal Customer Purchasing Pay Bank Account
Dear personal customer,
Please remit USD as follows:



BANK OF CHINA,CHANGZHOU BRANCH





BENE: CHEN ZHONG HUA





ADDR OR TEL: +86 13912302021



ACCOUNT NO:

4444705-0188-010316-7





BANK NAME: BANK OF CHINA CHANGZHOU BRANCH JIANGSU PR.



SWIFT CODE:

BKCHCNBJ95E



BANK ADDR: NO. 150 HEPING SOUTH ROAD CHANGZHOU JIANGSU PR. CHINA